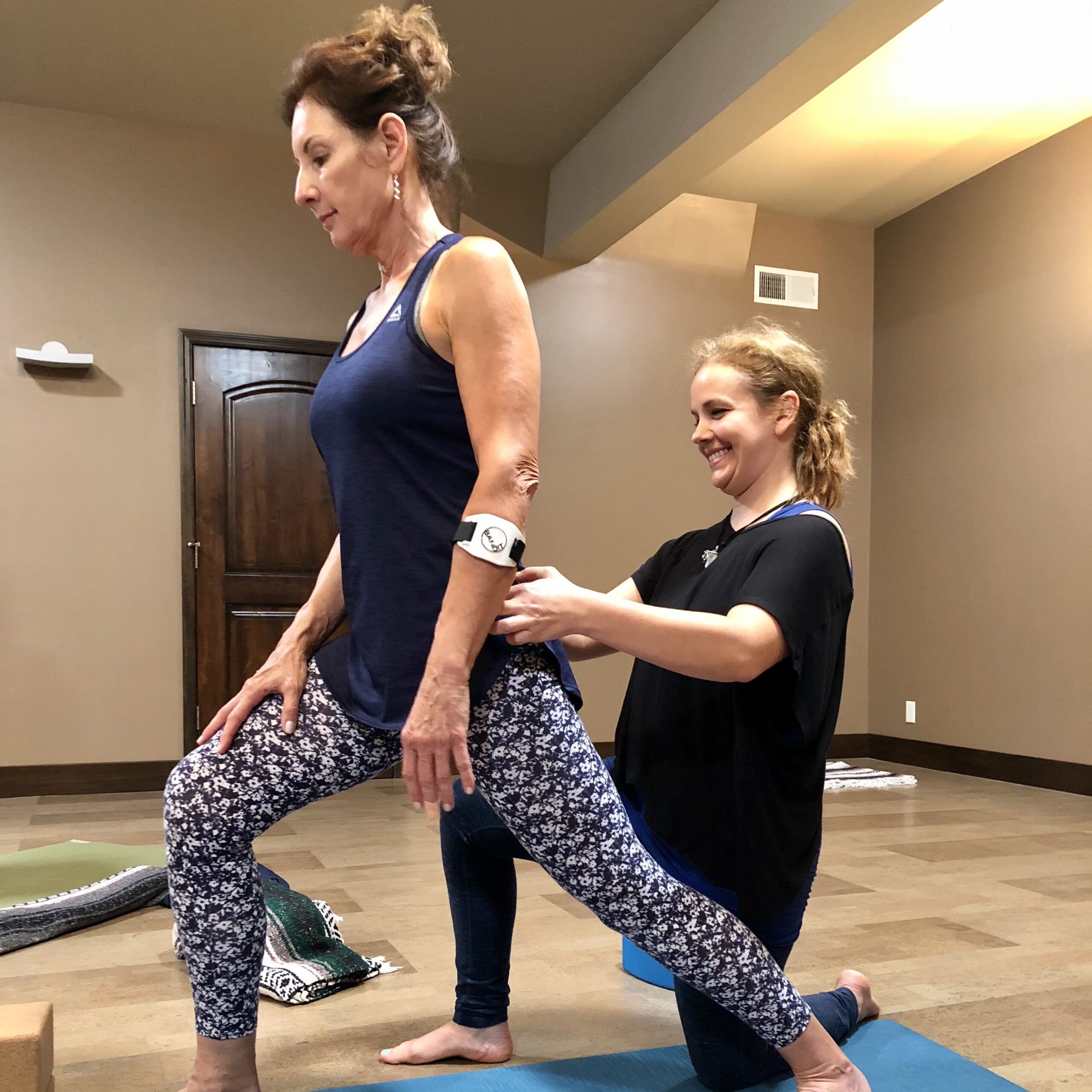 BRIDGE THE GAP, AND GET BACK TO YOUR MAT
Remember back when you were consistent with your yoga practice?
You came to classes regularly, and felt the boost of support and care from all your yoga friends.  You had a stellar sense of what your body could do and were feeeeeling good in it!
You felt strong. 

Your mind was clear.

You were more patient, less reactive.

You felt at ease and content because you were taking care of yourself.
And then things like work deadlines, kid or grandkid transportation, family vacations, or a little thing like a pandemic started infringing on your good habits.
And then the thought of getting back to it was so overwhelming, you didn't even know where to start.
And then that catch in your shoulder or throb in your low back reinforced your decision to talk yourself out of getting back to practice.
We get it.
We've been there.
So we designed a little something to bridge the gap between where you are now, and where you need to be to get back on your mat.
A 3-MONTH PACKAGE that includes BOTH physical therapy and yoga!
Physical Therapy (3 Weeks)
Start with three weeks of weekly, one hour physical therapy sessions.  Work one-on-one with Rachelle McGuigan, PT to assess and treat any ailing body part that is limiting your mobility and yoga practice.
Unlimited Yoga (9 Weeks)
Followed by nine weeks of unlimited yoga classes to increase strength and range of motion.
Supplemental Physical Therapy Sessions
During your nine weeks of yoga, get three additional physical therapy visits for troubleshooting and continued treatment.
We packaged this together to save you $425!  So you get 6 physical therapy sessions + 9 weeks of unlimited yoga for just $925.
There are only twelve of these packages available to ensure prompt and congruent physical therapy session scheduling, so this sweet opportunity won't last long.  When these twelve are gone, they're gone!  Snag yours now while you can.
We believe YOU are in charge of how you feel, and we're here to help you bridge the gap to get there!
Much love, health, and mobility to you,
Suzanne and Rachelle
Ready to feel better, move better, think better?  Grab your Yoga + PT package here!
Learn why some injuries just don't seem to heal in this Issues In Our Tissues video.
Find more helpful articles and videos from OPY here.