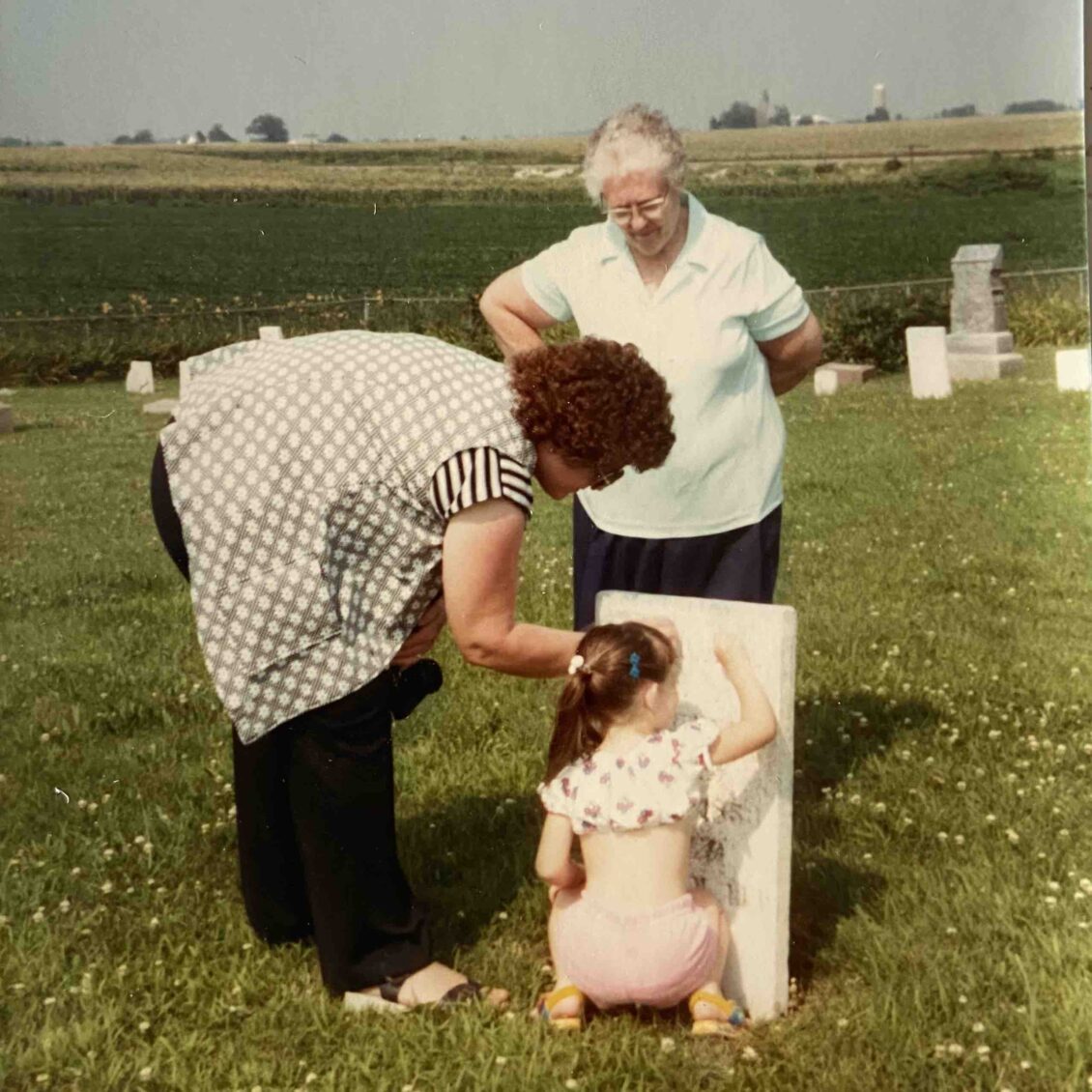 Every Memorial Day I think back to family traditions.  My mom was a teacher and a genealogy buff, so we spent many summer days in tiny remote cemeteries looking for ancestors and making headstone rubbings (the older I got, the less fun I found this to be).  
On Memorial Day we remembered family members who had passed with fresh peonies on their headstones.  People from nearby towns gathered for a big ceremony at our hometown cemetery to honor loved ones who served in the military.
While these traditions have faded, Memorial Day finds me taking pause… to appreciate the presence fallen family members graced me with, to cherish memories that remain with me since they passed, and to allow feelings of grief.  The more I recognize and allow grief, the more I notice its prevalence in life in general.
Grief is a response to loss, so it comes in many forms – physical loss through death, the end of a relationship or job, ceasing of old habits, change in our way of life, realization that an expectation won't be met – the list goes on.  Even when it's clear the loss is the best thing in some circumstances, it doesn't always make it easier to move through.  Relief can come with sadness.  Change that is good for us may still need a proper grieving period. 
A coaching client asked me recently, "What's the first thing you do when you realize you aren't handling something well?"  The answer is I accept how I feel and give myself permission to handle it how I'm handling it.  See, there's a little conundrum we can fall into…
Sometimes our feelings may not be logically warranted. 

Logical or not, they are valid because we are having them.
Here's what giving myself permission might sound like… "Of course I feel this way.  It's completely understandable."  I've found that by not making myself wrong for having my feelings, they don't cause such a ruckus or backslide.  By accepting & validating myself, I can more quickly and easily see my way through them. 
Love on yourself a little more.  Grant yourself more grace and acceptance.  You may find it can make the heavy and sad stuff less debilitating.  And it for sure magnetizes more love and acceptance your way!
Have a memory and grace filled Memorial Day,
Suzanne
Need a mindset shift?  Coaching can help.  Start Here
Find more helpful articles and videos from OPY here.