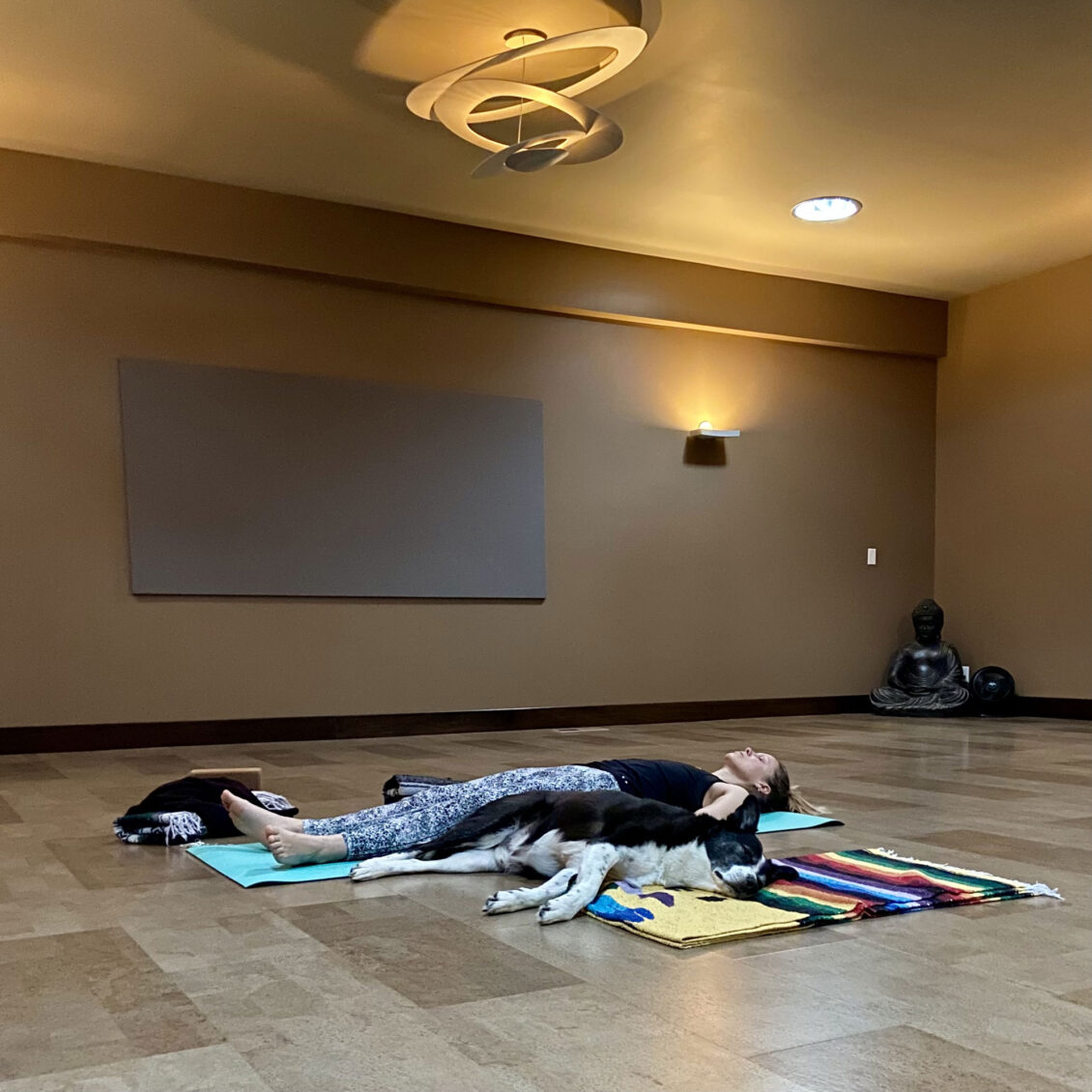 We received this delightful comeback story from our friend Wendy. We hope it inspires you. Leon sure is grateful to have Wendy back, and so are we!
These past 5 years had some pretty rough moments: I was diagnosed with cancer, we went through a pandemic, my mom was sick, work was insane. Through it all, I kept losing the physical side of my yoga practice. I either didn't have enough time or energy to get on the mat — often both. I had forgotten that my practice made it possible for me to make it through those difficult times off the mat.
Through my practice at OPY I learned how to be uncomfortable and sit in that 'I want out' space. I learned to trust myself. I learned to breathe. It surely wasn't perfect or pretty, but had I not practiced yoga I would have relied on unhealthy coping mechanisms and I wouldn't be where I am today.
Yoga is the best gift you can give yourself. It makes you a better person — inside and out. When I practice regularly, I am less reactive to the world around me. I am stronger — physically and emotionally — and feeling physically strong is so empowering that it carries into all other parts of my life. I take care of myself. I make healthier choices on every level.
After forgiving myself for not being consistent with yoga, I feel a renewed sense of determination. I'm excited to regain my strength, peace and power at OPY. To anyone that has taken an extended break… it's totally okay, forgive yourself. Trust me, the comeback feels amazing!
Come back to love and acceptance,
Wendy
Click here to schedule your next class!
New to OPY?  Start Here