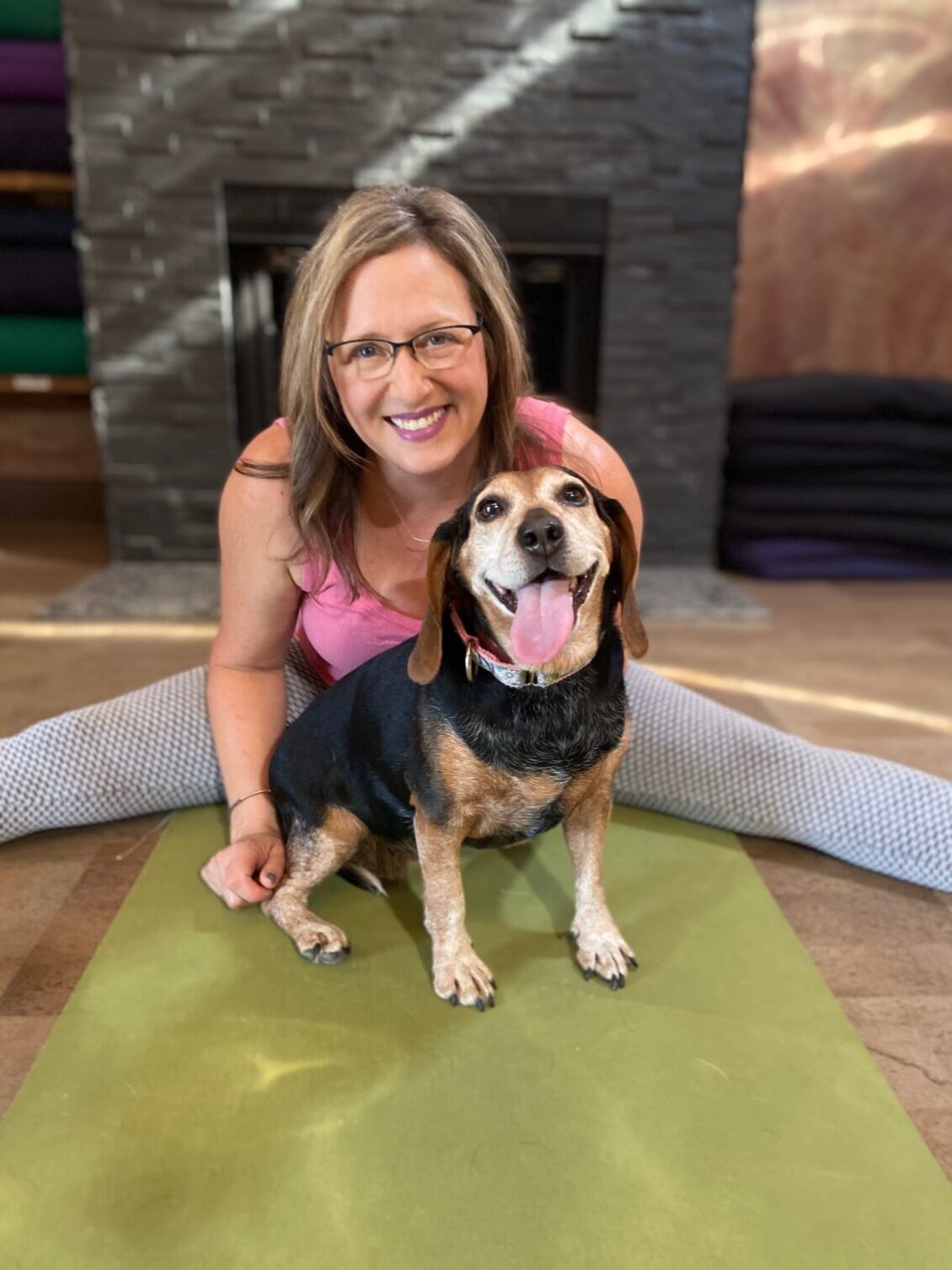 For The Love Of Dogs
Our pups so generously love us despite character flaws like forgetting the occasional biscuit or skipping a walk, but not all pups get safety and love returned to them.  Sometimes they end up neglected, abandoned or abused.
Long time OPY-er, Christine DeMey, adopted her soul-pup, Jovi, in 2008 from Basset & Beagle Rescue of the Heartland (BBRH).
Knowing Jovi would have died had BBRH not saved him was Christine's impetus for volunteering to help the rescue.  She raised funds, transported pups, assisted at adoption events, and started fostering the day after she bought her own home!
BBRH rescues, rehabilitates, and rehomes mostly beagles from medical testing laboratories, breeders, high kill shelters and owner surrenders.  They recently took in 40 dogs in just one week, and now have 21 newborn puppies!  There are currently 18 foster dogs on their website awaiting adoption.  They are a foster based rescue, and run 100% on volunteers, donations and fundraisers.
Supporting the rescue is one of the most rewarding things Christine and her husband Tim have ever done.
Their current foster pup, Vinnie, has been with them just shy of a year.  Vinnie has come a long way from being so scared he wouldn't let anyone touch him, to now walking on a leash & asking for pets!!
Christine and Tim want to stress the need for foster homes for rescued pups.
BBRH has to turn down dogs in need on a daily basis because there are not enough foster homes available.  The rescue makes fostering easy by supplying everything, while foster homes just provide love and training.
To give back to pups that bring so much joy, and support an organization that works tirelessly to ensure the safety of pups in harms way, Omaha Power Yoga is hosting a class to raise funds and awareness for the BBRH.

Sunday  |  August 21st  |  1:00pm
~ $20 yoga class  (100% to BBRH)
~ 50/50 cashpot raffle  (winner splits with BBRH)
~ loaded doggie-bag raffle  (2nd place raffle winner)
And for those looking for a furry addition to your family, there will be some fostered pups in attendance looking for a loving, forever home!  
Our foster pups will hang around from 1:00-2:30pm.
Our yoga class will run from 1:15-2:00pm.
Our cashpot raffle drawing will take place at 2:15pm – and no, you do not have to be present to win!
Come for just the yoga, just the cashpot, the pup snuggles, the adoption or fostering opportunity, or all of the above!
To register for this event go to our schedule page, find the 8/21 Beagle Rescue Yoga class and click the sign up button.
Join us in supporting a wonderful organization and sharing some love and connection,
Suzanne, Owner OPY
Christine, beagle lover, foster and yogi
Kathi, BBRH Executive Leadership
Find helpful articles and videos from OPY here.