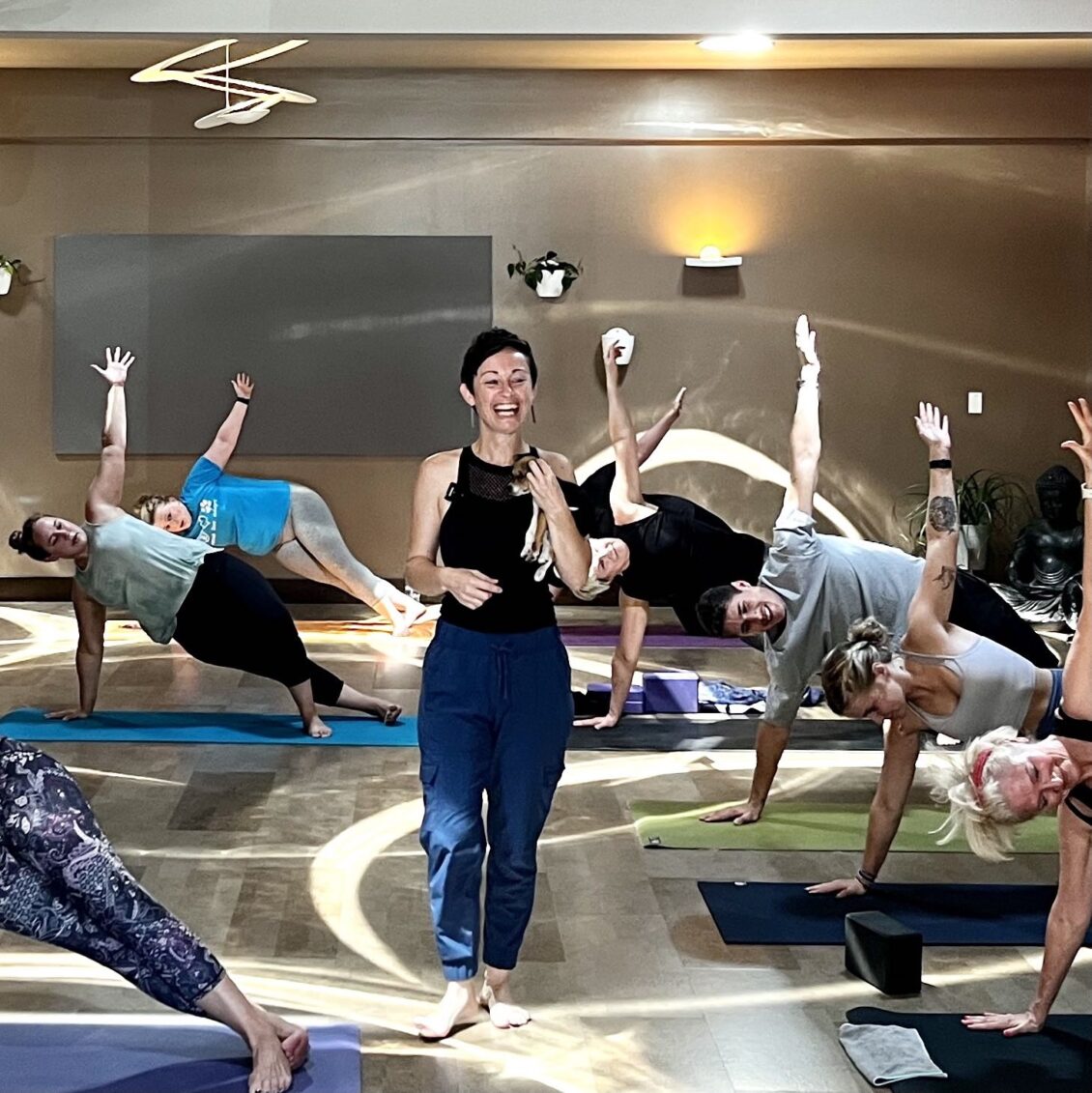 Puppy Love Yoga 
Have some goals to get healthier in the new year, but the weather makes you want to curl up and watch Netflix?  Here's your motivation… plus you get to help the pups!!!
Get your stretch & strength on, snuggle puppies, have your cheeks hurt from smiling so much, and support a worthy cause!
Sunday  |  February 12th  |  1:30pm
~ $10 yoga class  (100% to BBRH)
~ 50/50 cashpot raffle prize  (winner splits with BBRH)
~ loaded doggie-bag raffle prizes  (2nd & 3rd place raffle winner)
~ snuggling with puppies?  PRICELESS
The pups will hang around from 1:30-3:00pm.
Our yoga class will run from 2:00-2:45pm.
Our cashpot raffle drawing will take place at 2:45pm – and no, you do not have to be present to win.
Come for just the yoga, just the cashpot, pup snuggles, adoption or fostering opportunities, or all of the above.
Join us in supporting a wonderful organization and sharing some love and connection!
To register for this event:
1) go to the OPY schedule page
2) find the 2/12 Puppy Love Yoga class
3) click the Sign Up button
"Saving one dog will not change the world, but surely for that one dog, the world will change."
~ Karen Davison
Basset & Beagle Rescue of the Heartland (BBRH) rescues, rehabilitates, and rehomes mostly beagles from medical testing laboratories, breeders, high kill shelters and owner surrenders.  Rescue pups are at an ALL TIME HIGH, and adoption applications are LOW right now.  They currently have more than 60 fostered dogs awaiting adoption, and more pups coming in.
BBRH is a foster-based rescue, and runs 100% on volunteers, donations and fundraisers.  They depend on and appreciate community support like Puppy Love Yoga to fund, foster, and adopt their rescued pups!
Find helpful articles and videos from OPY here.